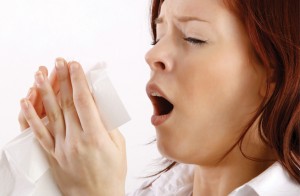 None of us is immune to the havoc mold can wreak (i personally had no idea how bad a mold allergy can be until i finally got tested and treated and….life became easier!) But, how many of us test for it or even know what to test for? our air, our furnaces, our pipes, rugs, etc., and ourselves!
Are you feeling tired, congested, generally out of sorts…mold is in many cases, the top of the pyramid and to be avoided, and there are many more of course. When you test for your own allergies, ensure you get a scratch test from an immunologist and food test plus a test for food AFTER eating 24-72 hours later, which your regular doc may not even know about (much like, the right tests for Lyme, thyroid, and many others). A Naturopath can do this, OR you can let your doctor know this exists and ask them to look the codes up! simple as that! Then, you will have an accurate picture of what allergies you have and how to deal with them.
I can attest, drops are very effective in changing how I felt lung & nose-wise (but I had to make a lot more changes than putting drops under my tongue)…after finding out I had 3 pages of food allergies, presently anyway, maybe forever, I must be consistent and determined to really solve the issue. When I hear about folks with IBS, which is entirely too comfortable a topic for discussion in my opinion, but anyway, I then see them eating well, anything(!) I think, well, the essential problem isn't being dealt with, this person perhaps needs to become more uncomfortable (and certainly seek better help) to change the diet! Food is the cure with systemic symptoms of ill health, many of which can come from mold and other allergies.
There is no magic pill for allergies, for any of these systemic problems…only real change, made by us, of course, is the cure. Hopefully, getting better will keep that necessary discipline going!
If you have mold allergies:
Avoid problem foods:

Chocolate (or any food containing cocoa as an ingredient)
Cola drinks (or any soda drink dark in color)
Nuts (including peanut butter)
Popcorn (or corn on the cob)
Beer (or all malt beverages)
Wine (any aged or fermented)
Mushrooms, onions, garlic
Aged cheese
LEFTOVERS! After one day, throw them away or pay the price!
Environmental issues:

Pets should not be allowed in the bedroom (tho i couldn't keep to that! 🙂
Avoid having any houseplants or fresh flowers you have a KNOWN ALLERGY TO in the house
Clean damp areas with fungicides such as bleach or commercial mold remover
Humidity should be less than 50%
Use a humidity gauge and dehumidifier if necessary
Ensure filters are regularly changed, cleaned, and avoid whole home humidifiers that work off your heat, those filters aren't clean…no way.
Beware mold growth in and around your home:

Humidifiers, furnaces, radiators and air-conditioners
Sauna baths
Refrigerators: motor compartment, rubber seal molding and inside the unit
Plumbing with condensation of water (to help improve this-wrap pipes with insulation)
Leaking plumbing
Bathroom walls, showers, tubs, shower curtain
Moist crawl spaces
Basements (waterproof the area, wrap bare cold water pipes and use a dehumidifier)
Moldy products, trash in the house, basement, garage, outbuildings and attics
Houseplants, herbarium, fish bowls, greenhouses and shrubbery close to the house
Woods, streams, ponds, lakes, puddles in your immediate environment
Nearby mills, elevators or grain storage facilities
Fireplace wood
check pipes for signs of mold
call a mold / air quality expert certified in mold in your area to come test your air for mold! (only costs about $100 or so depending on location)
And at Work
Keep your work space uncluttered and dust it frequently. Piles of paper attract dust and mold. Do not decorate the work area with dried plants or flowers. Environmental controls are often overlooked as a necessary part of managing allergies and the results can be profound.
The above ideas are a simple start but always remember the motto, "know your beauty" cause both, this is only the beginning of your education and your toolbox – knowing we have more responsibility than ever to educate ourselves, certainly not trust the status quo is so important to self-empowerment.
Good luck! xo -Suki